Guy-Raymond About Us
It was the year that the Big Bang Theory was published, the first supermarket opened in the UK and a loaf of bread cost only 2 pence. The year was 1948, when engineering co-workers Raymond Daniels and Peter Guy Berridge formed their own company, Guy-Raymond. From humble beginnings in a disused London bake house, the company grew.
Please enjoy scrolling through our company history timeline from present day to 1948.
2019
The GRX38 is Launched. A 38mm wheeled castor with a load capacity of 60kg.
2018
Guy-Raymond Celebrates 70 years in business with a family fun day.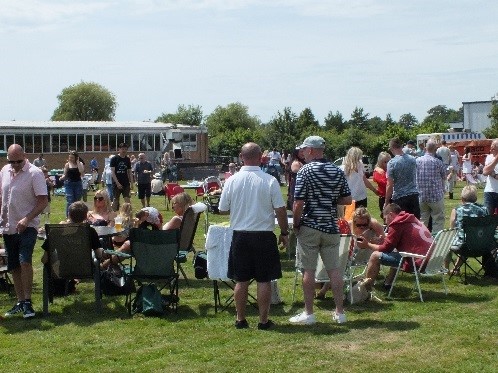 2016-18
Our energy efficient Fanuc Roboshot machines are delivered, installed and begin production.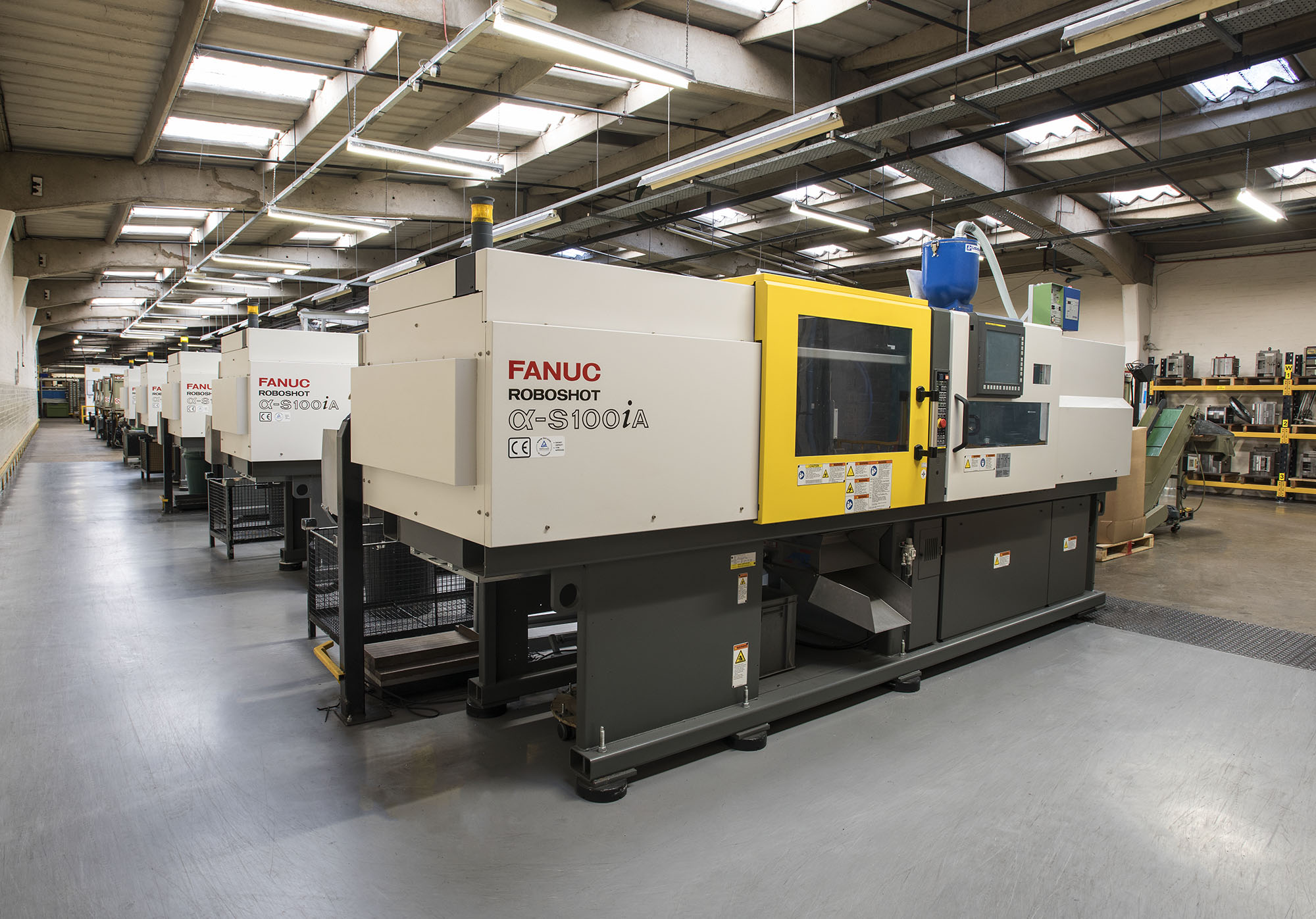 2016
Cedric Daniels retires and Kelvin and Katie Daniels run the business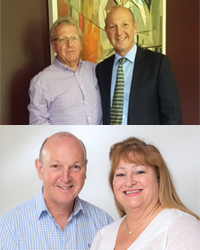 2012
Guy-Raymond introduces the BioCote anti-microbial option to the range.
2008
Wheel protectors are launched to protect our castors throughout manufacture and delivery.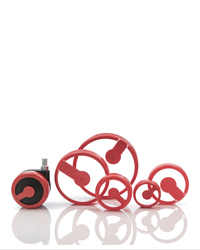 2001
We launch the GRX range, a unique family of matching designer castors.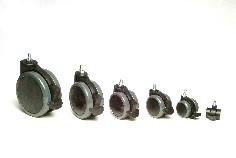 2000
Guy-Raymond are awarded the Environmental Management ISO 14001 certificate.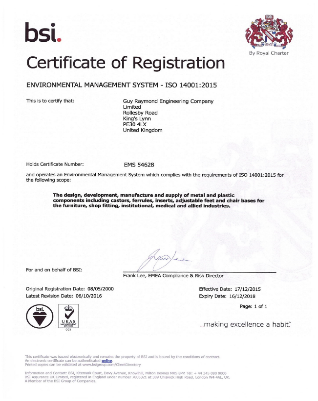 1992
Company founder, Raymond Daniels retires and Cedric Daniels becomes Managing Director.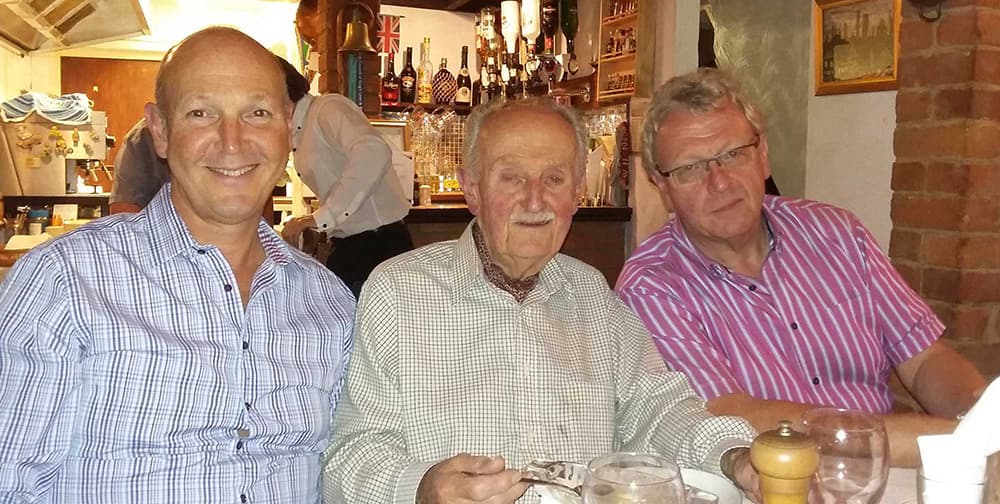 1990
Guy-Raymond expands into cold forging.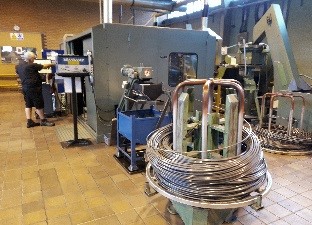 1989
Kelvin Daniels joins his father and brother at Guy-Raymond.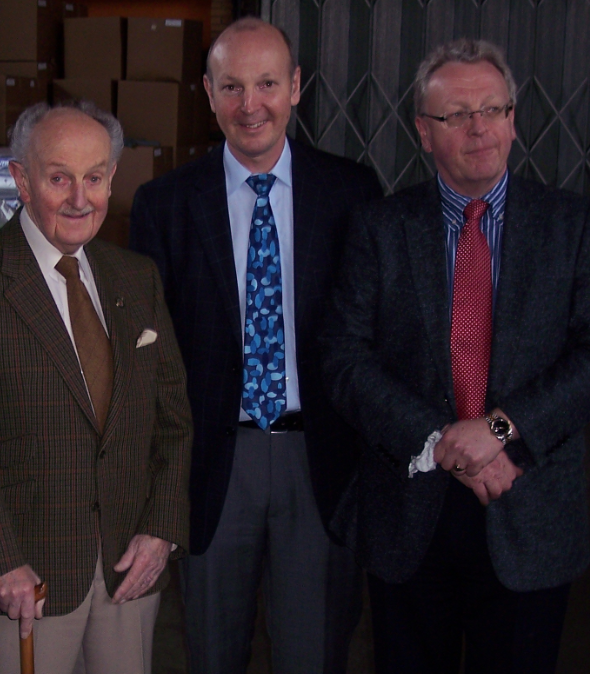 1985
Our still popular GR50 castor range is launched.
1975
Guy-Raymond launches the innovative Unicastor, allowing the customer to adjust application heights without removing the contents.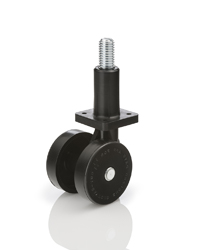 1974
The first castor designed and manufactured was the King Glide twin wheel.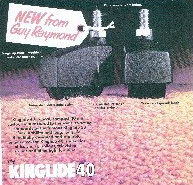 1967
Raymond Daniels relocates the business from Uxbridge to the current purpose built site in King's Lynn.

1961
Adjustable feet are launched.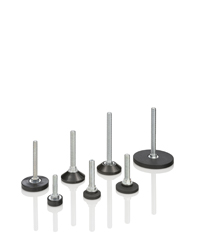 1959
Expansion to Uxbridge.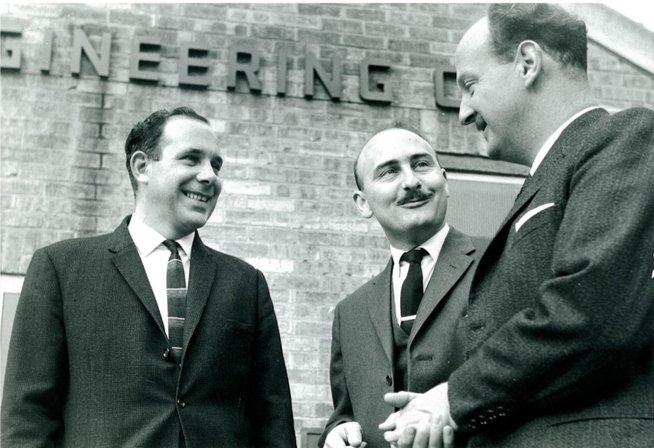 1955
Guy-Raymond begins using injection moulding.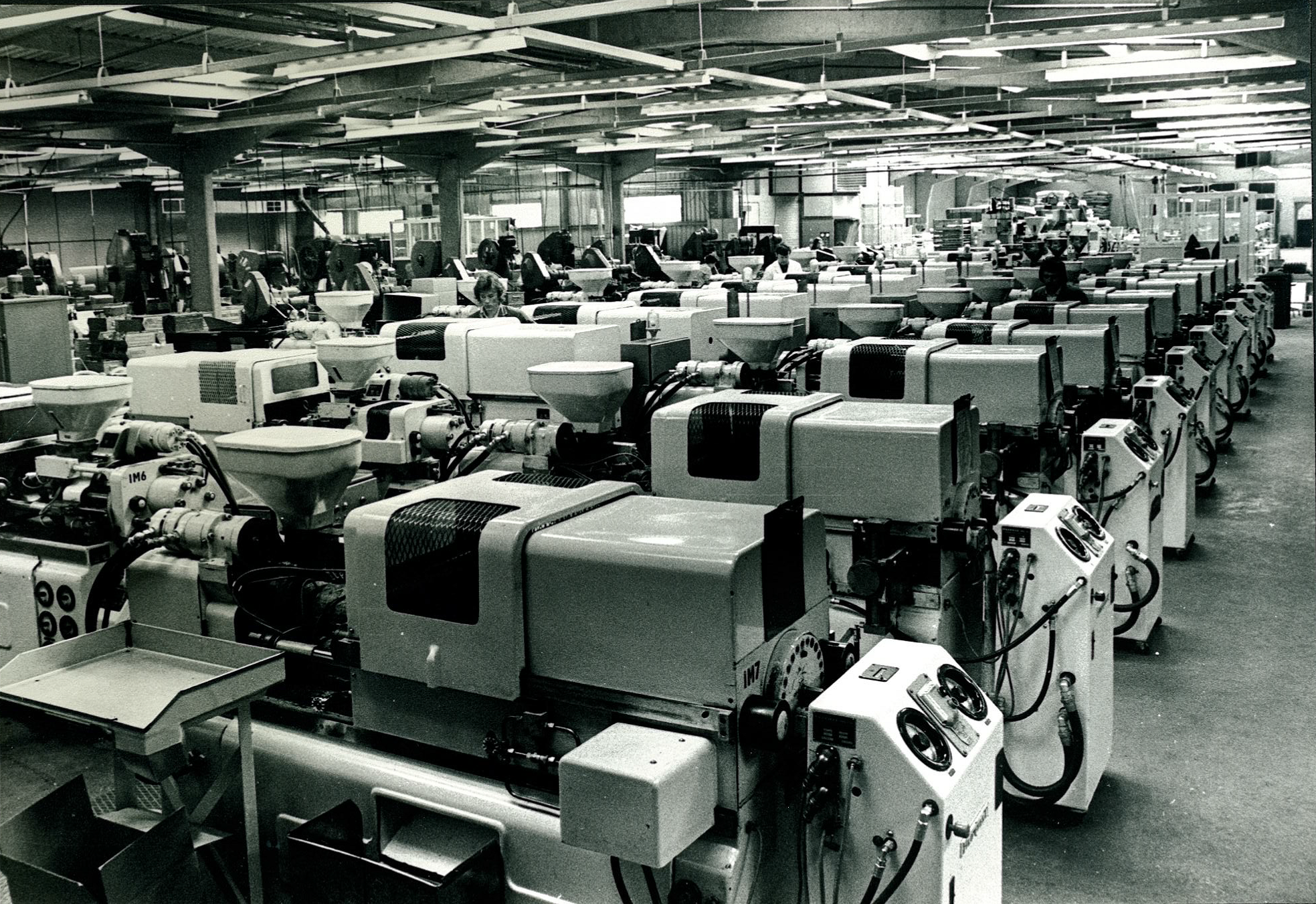 1951
Metal tube ends are launched.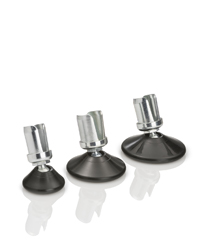 1948
The company is founded in a disused London bakehouse by Guy Berridge and Raymond Daniels.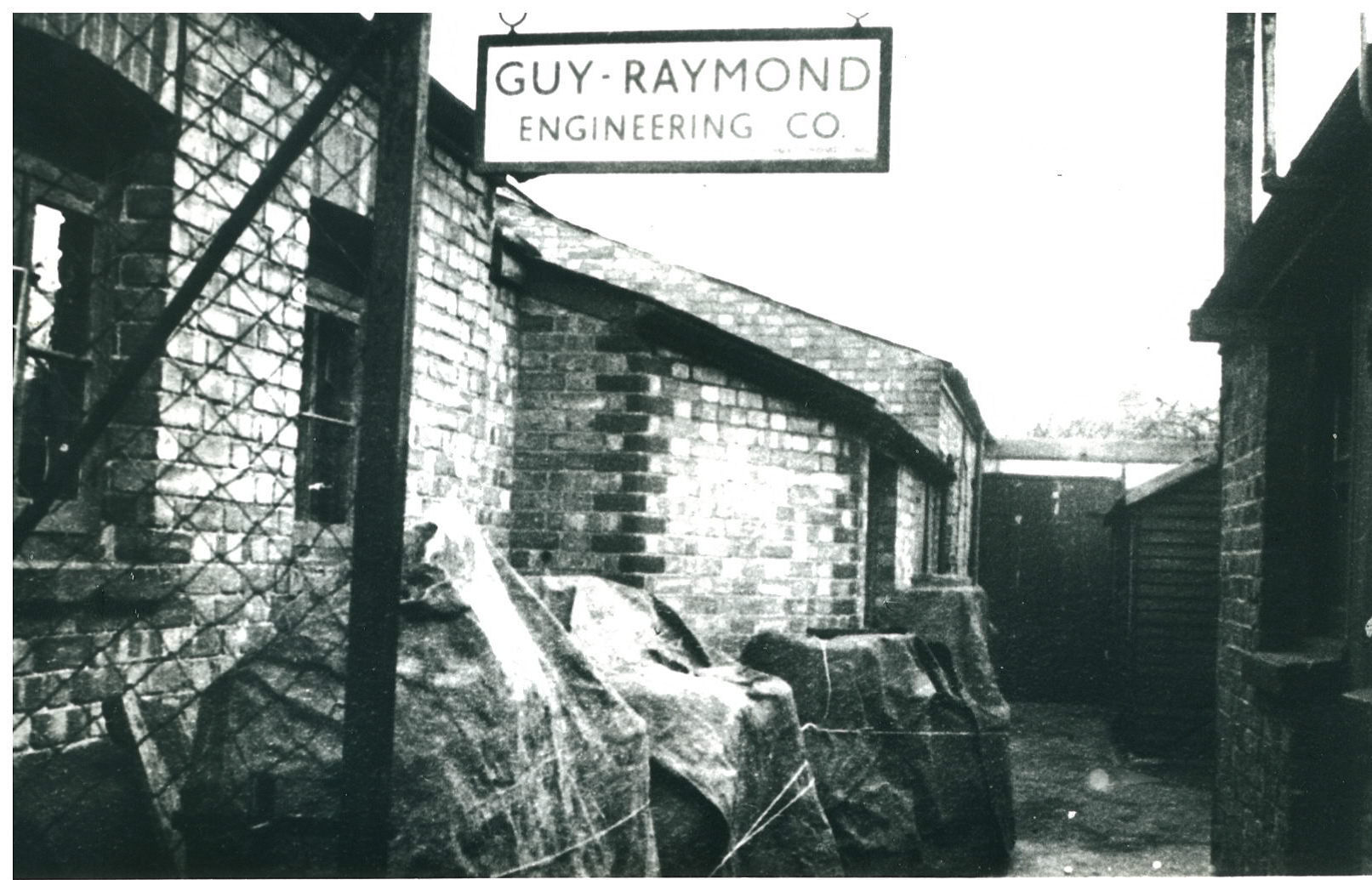 After outgrowing two former sites, in 1967 Guy-Raymond moved to its current manufacturing location in King's Lynn, Norfolk. From designing a bespoke metal foot for the seating at the 1951 Festival of Britain, to the addition of injection moulding in 1955, manufacturing our own testing machinery in 1971, various extensions to the factory, right through to the year 2000 which saw the development of our designer castors (GRX Range) and the 2016 move to environmentally friendly machinery, at Guy- Raymond the customer has always been at the heart of what we do.
Along with our customer focus, we have an excellent reputation for caring for our employees, so much so that we have many staff who have been with us for 25 years or more. Remaining true to our family values is what makes Guy-Raymond the people focused, customer friendly company that it is today. With a combined history of almost two centuries in engineering, Raymond Daniels, joined later by his sons, Cedric and Kelvin Daniels, without a doubt hold expert status in their field. In 2016 Cedric retired and Kelvin Daniels, Managing Director and Katie, his wife and co-director, took over the business, which is continuing to grow and expand into new markets.
In May 2018 son Alex joined and began a 6-month rotation working in all departments to gain an in-depth understanding of the company. Having previously worked in industry and completed a Product Design degree, we feel he will be a great addition to the Design, Research and Development Department. Brother Lawrence, has now completed the team joining in September 2019. He gained his degree in Portsmouth University then completed a graduate training program with Babcock Engineering at Devonport Royal Dockyard in Plymouth, working on Royal Navy Frigate refits. He has brought a wealth of experience from this training, once Lawrence has completed his rotation he will get to grips with his role of Production and Technical Sales Engineer.
From our earliest designs we have steadily grown to manufacture an array of innovative, high quality products including; twin wheel castors for the furniture and medical industry, adjustable feet and fittings for furniture, retail and industrial applications. Guy-Raymond offer a vast selection of customisation options without compromising on quality or service standards. We are very proud to have grown into one of Europe's leading manufacturers of castors and components, and we intend to carry on expanding and innovating to suit our customers for many years to come.