Free Wheeling:
Allows for constant movement, loaded and unloaded.
Wheel Brake:
This option has a footbrake pedal which when pushed down applies a wheel brake to both wheels of the twin wheel castor, the pedal is raised to release the wheel brake. Applications include office furniture, display units, equipment stands and mobile units.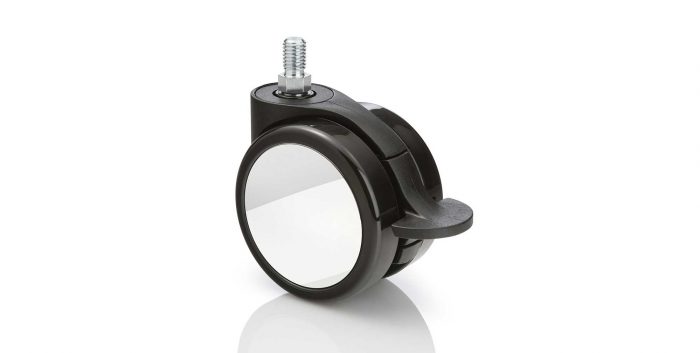 Total Lock:
This option has a braking system that locks the swivel and wheels of the castor at the same time. This gives more rigidity to the unit to which the castors are fitted when the total locking system is activated by pushing the pedal downwards. The total lock braking system is released by moving the pedal in the opposite direction. This system is commonly used on table systems, medical equipment, diagnostic equipment and shop and display units.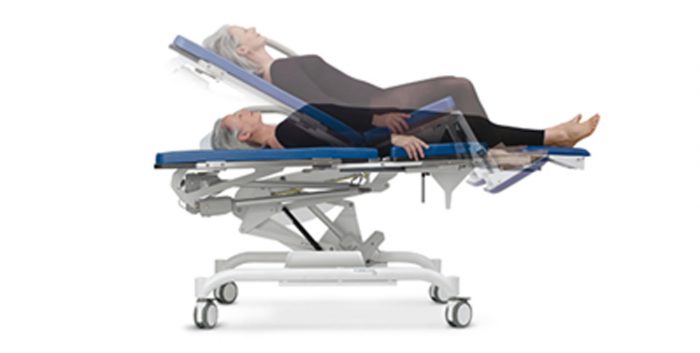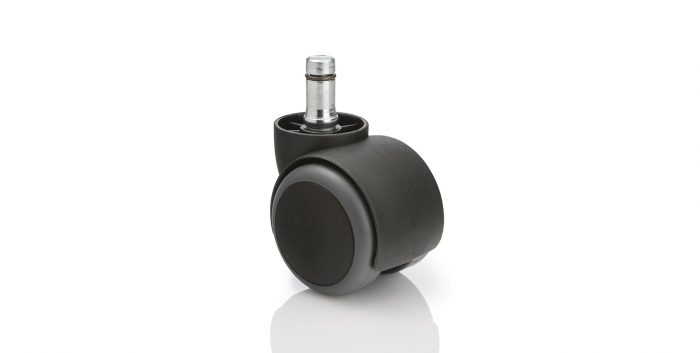 Brake Unloaded:
This option allows for freedom of movement for people working on office chairs but applies the brake automatically when they leave the chair. This system helps reduce the likelihood of the unoccupied chair accidentally rolling away. The castors are available both in hard wheel and soft tyre options, hard wheels are recommended for carpeted floors and soft tyres for stone, vinyl or wooden flooring.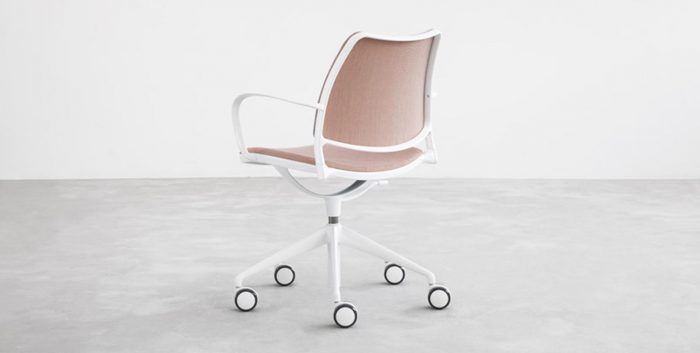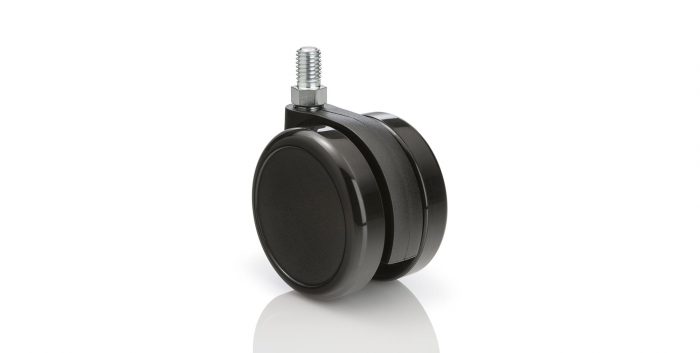 Brake Loaded:
This option best suits applications which require a brake to be applied automatically when the load is applied, such as high seating for those performing tasks that require precision, concentration and reduction of movement of the chair or unit when occupied or loaded. The castors are available both in hard wheel and soft tyre options, hard wheels are recommended for carpeted floors and soft tyres for stone, vinyl or wooden flooring.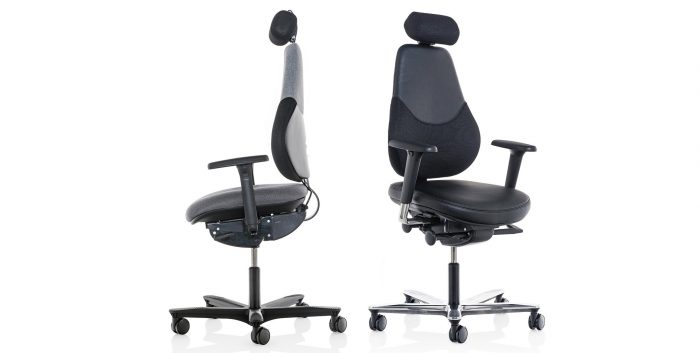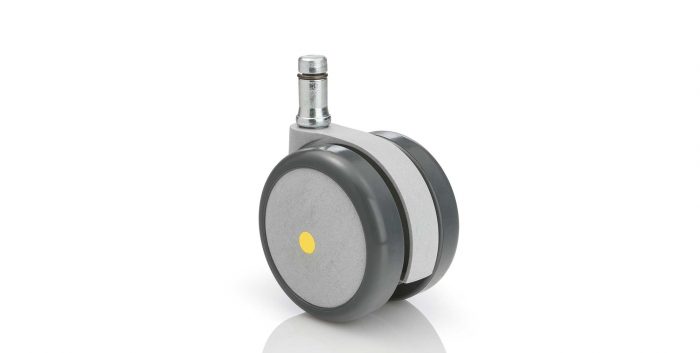 Conductive castors are designed to prevent the build-up of a static charge while rolling, they can be used on carts and equipment and chairs where negating static electricity is a must.
Conductive castors or glides allow static electricity to flow from the unit to the floor dissipating the static charge. Assembly carts within manufacturing such as computer or electronics industries require the ability to eliminate static charges, and conductive castor wheels perform this function.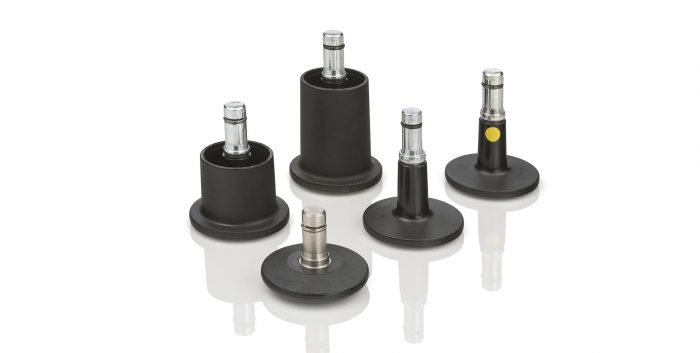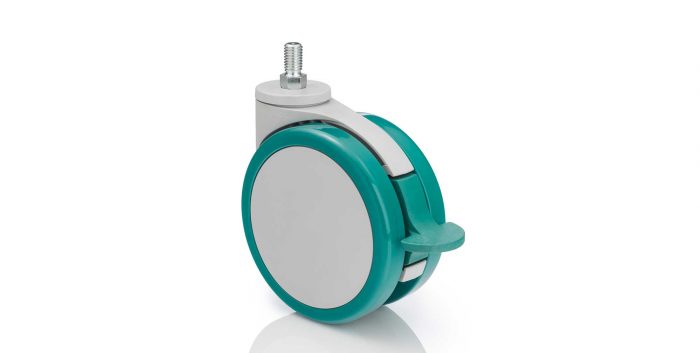 An antimicrobial option is now available in our bestselling GRX castors range incorporating BioCote® silver ion technology. This enables you to offer permanent antimicrobial protection with your product in care homes, hospitals, veterinary surgeries, GP surgeries and more.
BioCote® technology inhibits the growth of moulds and bacteria such as E.coli and MRSA, and is proven to reduce bacteria levels by up to 99% within two hours. The antimicrobial additive is incorporated into the castors at the time of manufacture so that it provides continuous antimicrobial protection for the expected lifetime of the product and will not wear off or wash away.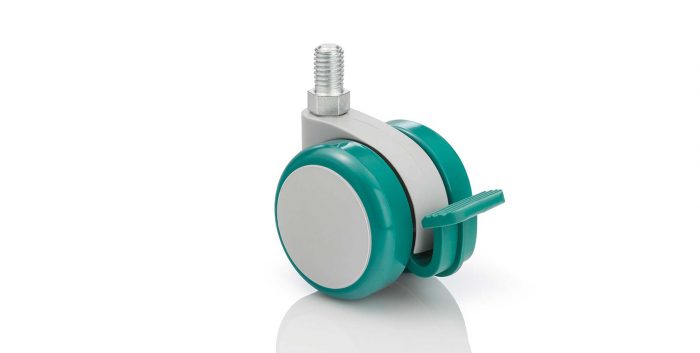 Stainless Steel & Brass Fittings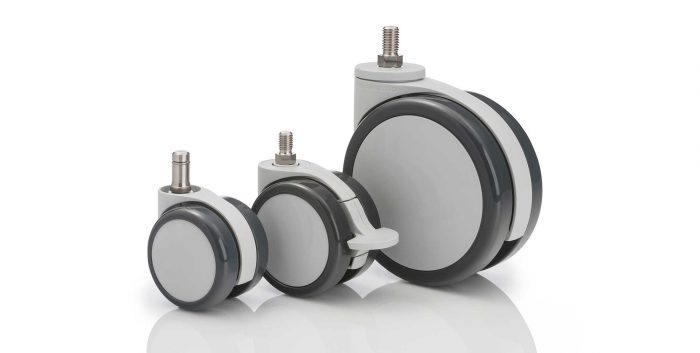 A number of our threaded and circlip castor stems, as well as castor axles, are now available in stainless steel for applications where castors may be subjected to wet conditions, or brass which is suitable for MRI Conditional products.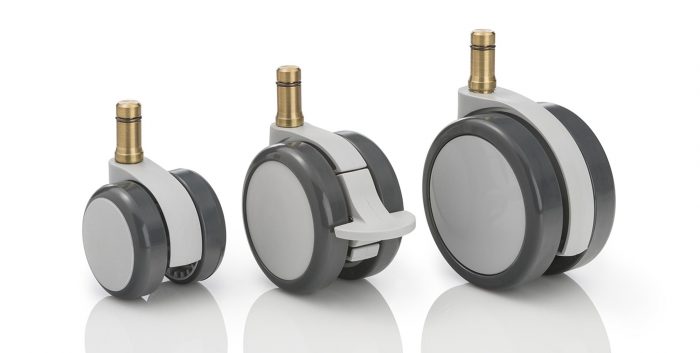 GR50 Castors:
Our GR50 range of castors feature, patented dust/grease shield, a polyamide structure, twin retaining groove axles. Is available freewheeling, wheel brake (foot brake), brake unloaded, brake when loaded and hard and soft tyre options.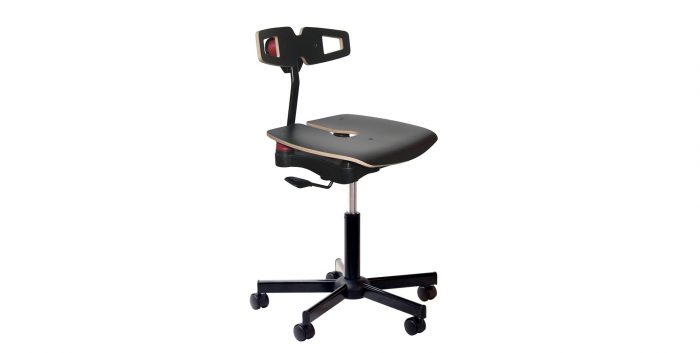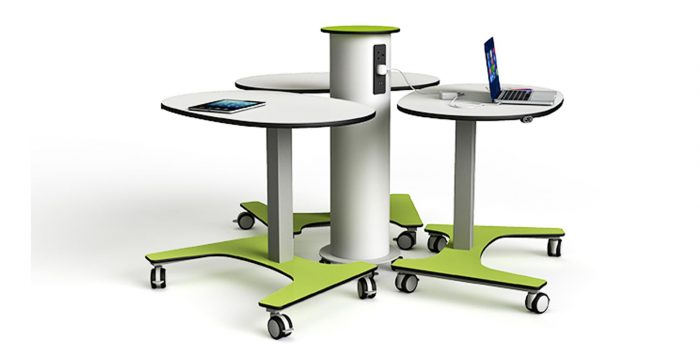 GRX Castors:
The GRX castor range is a unique family of matching designer castors with wheel diameters from 30mm to 125mm. This range allows you to select matching castors of different sizes to achieve a consistent look for your product range. The range features cutting edge registered design, patented braking system, a polyamide structure, riveted axles on GRX75, GRX100 & GRX125, twin retaining groove axles on GRX50 and GRX65 ranges, dual action brake pedal and low friction bearings fitted as standard to the GRX100B, GRX100BTL and GRX125 castors. We have also developed a selection of glides to complement the GRX castor family.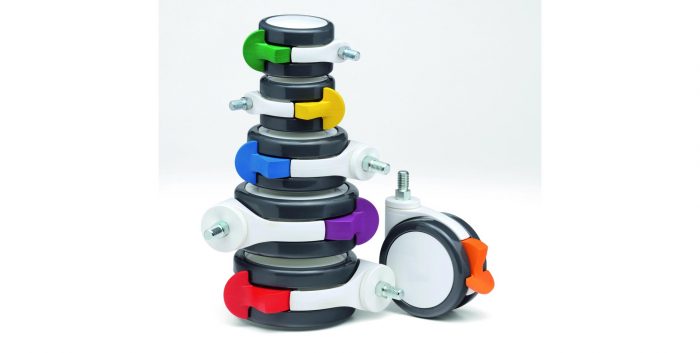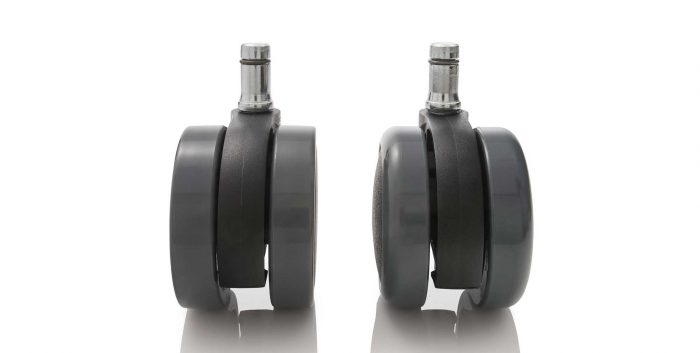 Alternative Wheel Designs for the GRX65 Range
In addition to our standard GRX65 castors, we are pleased to offer our "slimline" and "squareline" models. These are alternative design options to our mainstream wheel design on the GRX65 high quality product range. Our expert sales team are on hand to answer the questions to ensure you get the right products. Please call us to discuss your requirements.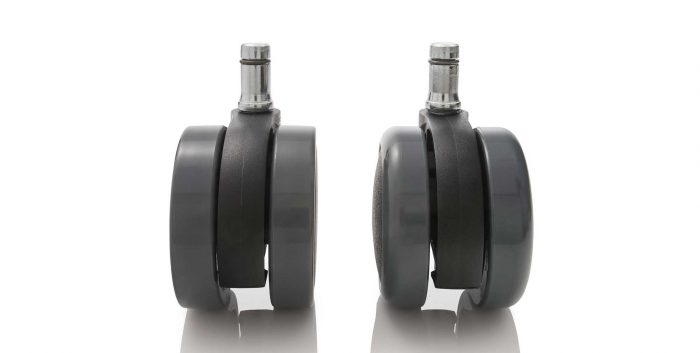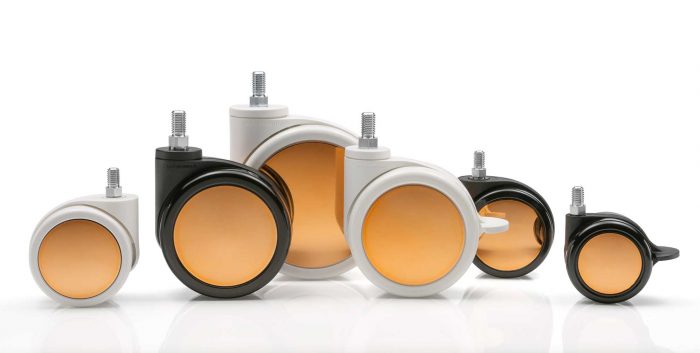 Colours, Finishes & Logos
At Guy-Raymond, we provide our customers with the best possible service, as part of our dedication to our customers we like to provide as much choice as possible so that you are 100% satisfied with your products. This includes colour options via RAL and Pantone colour matching systems and we can also colour match to an exact specification from a sample. We can also customise to Gold, Chrome and Copper options and have further options regarding shiny and matt. As well as this, we can produce your product with your organisations logo featured or a range of wheel transfers to suit your design. There are far too many options to display here, so please contact our team to begin your customisation journey.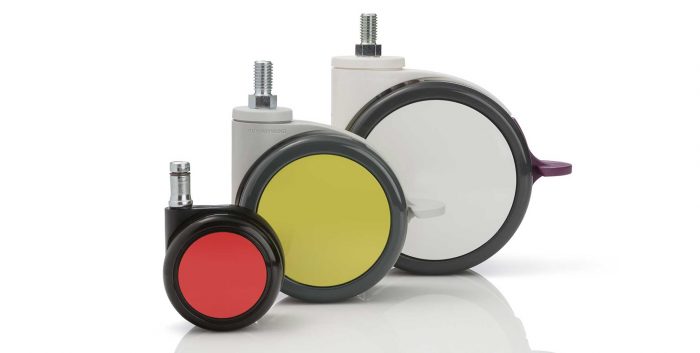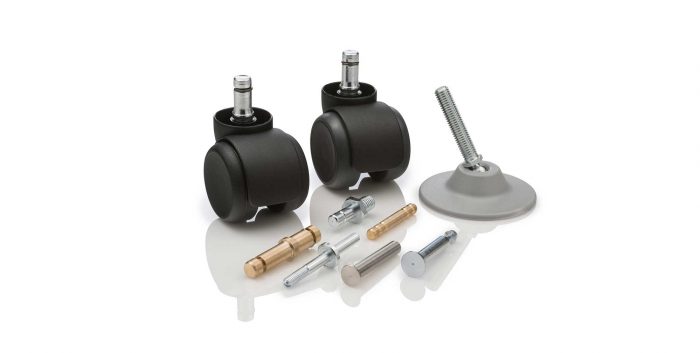 Your satisfaction is our priority, so if you need a special fixing to accommodate your design, please don't hesitate to contact us. With an in house Design, Research and Development team, we're certain we can work with you to help you find a solution.