Guy-Raymond's Production Takes Place In-house at our Modern Factory in King's Lynn in the East of England
We have a large production capacity at our 6000sqm site, and the vast majority of our processes are completed in house to enable efficient response times, flexibly and reliably to suit the needs of you and your business on a worldwide scale.
Guy-Raymond's production capability means that we can produce multiple orders simultaneously from one-off minimum quantities through to large ongoing contracts, with 24 hour productivity during the working week. Many of those orders can be despatched with very short lead times due to us manufacturing 25,000,000+ products per year and holding large volumes of sub-component parts in stock ready to assemble when we receive your order.
To do this requires the following machinery and manpower:
Design, Research and Development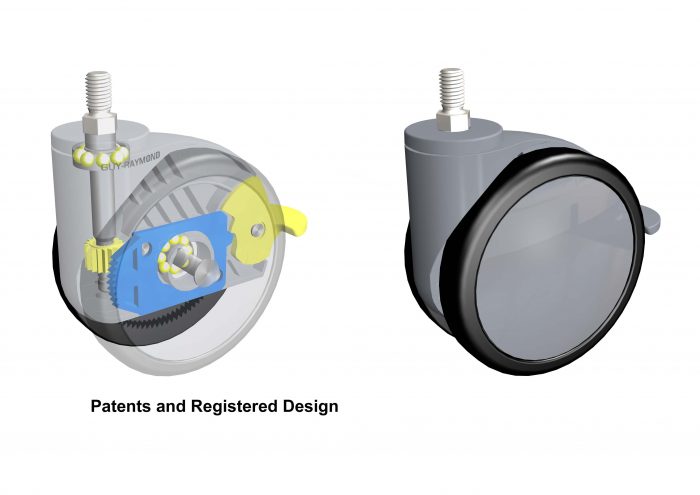 Our Design, Research & Development team use CAD modelling which is completed with Solidworks software, giving us the flexibility to adapt our products to suit our customers' needs. We also use CAD-CAM which allows us to create CAM data straight from our 3D component computer model. All new developments are designed and tested in our modern onsite laboratory.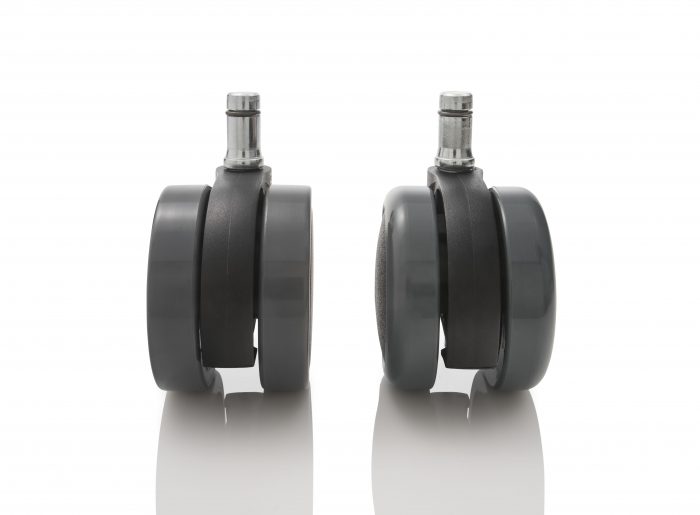 We have an in house tool room which benefits you because we routinely maintain our tools and moulds for maximum efficiency with minimal disruption to the production line and for customers requiring new and bespoke products, the toolroom works closely with our Design, Research & Development department, easing communication and speeding up the development process. 2018 saw the addition of a bar-fed CNC lathe for producing short runs and specialised products.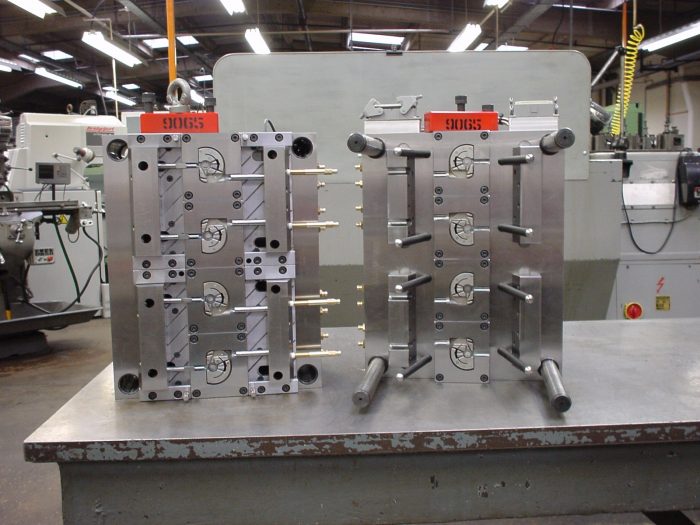 Injection Moulding Department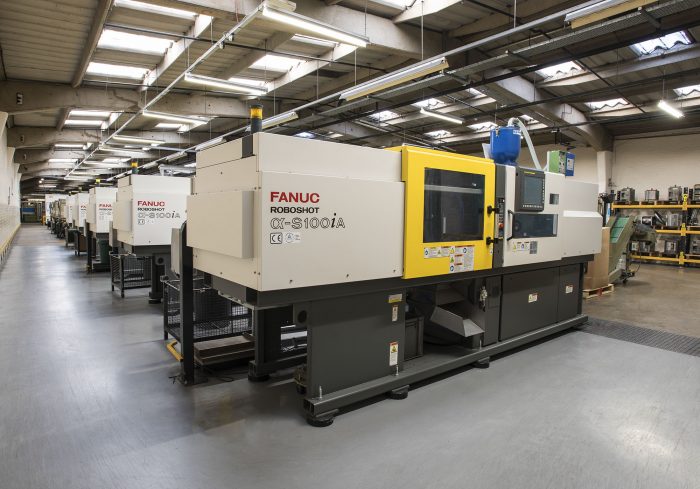 23 Moulding machines – enables us to produce plastic components at a rate of 1 cycle per 10-60 seconds and multicavity tools from 1 to 64 pieces. 10 of these moulding machines are the latest energy efficient all electric FANUC moulding machines which can use less than 2.3 KW of electricity per hour.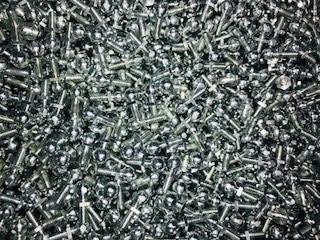 16 Turning machines – processing the 400 tonnes of steel bar we buy each year making castor axles, fixings & adjuster stems.
2 Forging machines – are used to make some of the most common castor fixings at a rate of 3 per second.
1 Metal stamping machine produces metal plates at a rate of 1 per second.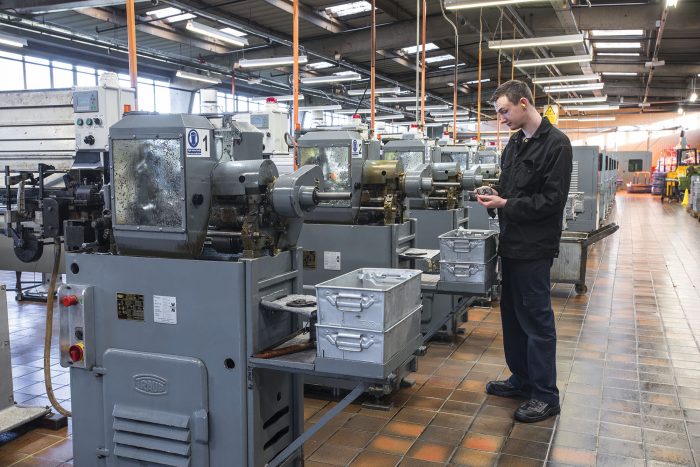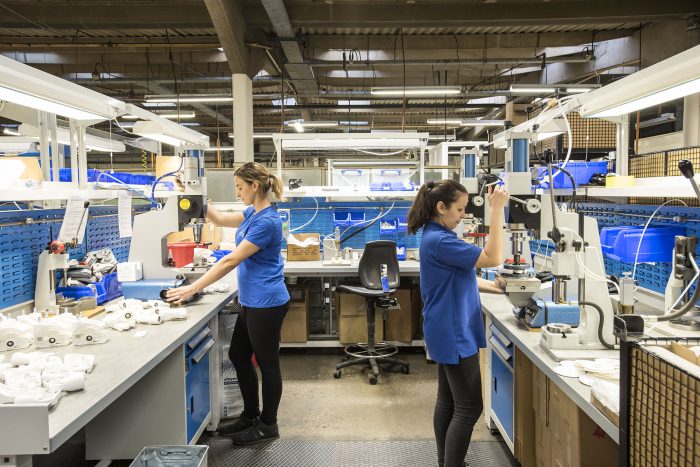 Automatic castor assembly machines: This enables us to produce upto 50,000 50mm castors per day of different options.
Semi-automatic machines: These machines are operated by skilled staff and produce up to 20,000 65mm castors per day.
At Guy-Raymond, we take quality control very seriously. As well as our own quality procedures, many of our products are also tested at the LGA institute in Germany.