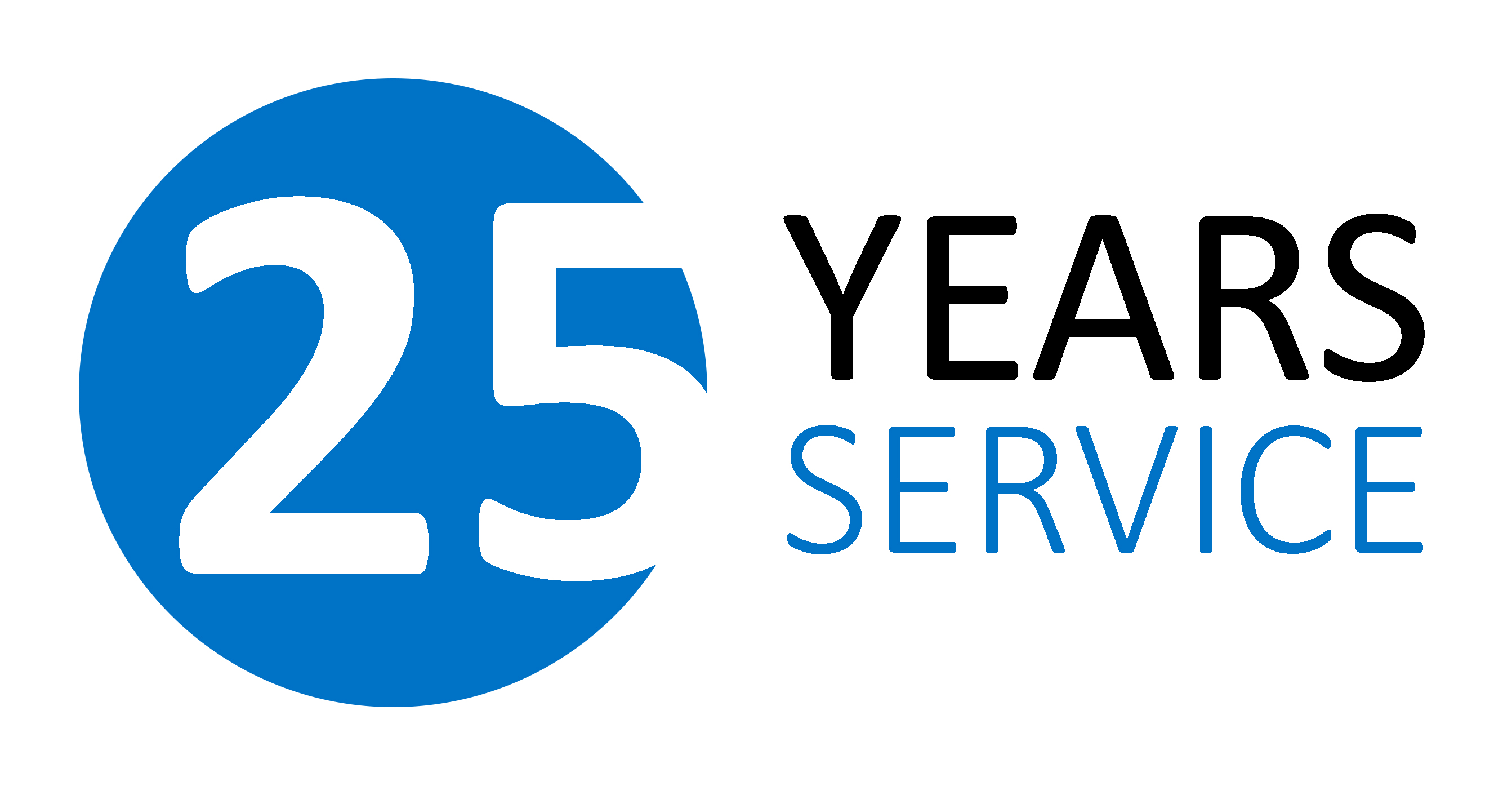 Guy-Raymond has grown over the years and currently have a workforce of 78 of which 13 will have been with us 25 years by end of 2019. We are delighted to celebrate this achievement by presenting a long service award. Employees are able to choose something which they can keep and enjoy. In the past people have chosen, a watch, a piece of jewellery, or hobby equipment.
We have had three staff members who all started at the beginning of 1994; Geoff Bond joined in January as a Machine Operator in the Injection Moulding Department, he has stayed with that department and is now Shift Team Leader. When asked what he most enjoys about working for Guy-Raymond, Geoff said "It's a really happy, family environment. Everyone just gets on really well". Geoff chose a Nikon D750 SLR camera as his Service Award.

In February Simon Juby, achieved 25 years in the Toolroom. Having completed his apprenticeship with a local company, he joined Guy-Raymond on a six-month trial as a Toolroom Turner and has never looked back. Simon has a variety of hobbies, and received a cyclocross bicycle and accessories for his award. Simon said "The variety of work and nice atmosphere" have contributed to his longevity with the company.

The third employee is Anne Nicholls who can be found in our Press and Assembly Department where she works as a Team Leader / Machine Operator. With all her experience gained over the years, Anne has been invaluable in helping out in other departments over busy periods. She is a flexible and adaptable employee. Anne said "I've met some lovely people over the years who I'm still good friends with and meet up with occasionally.". Anne decided to mark her time with Guy-Raymond with a gold and amethyst bracelet and a watch. 
Staff well-being and retention is very important at Guy-Raymond, which in turn maintains consistent, high quality manufacture of our products – it also confirms that our employees are happy at work.
Positive Staff Equals Quality Products