We are open for business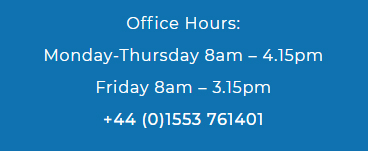 In light of the current public health pandemic and global challenges of COVID-19, we would like to confirm to you that we are open for business.
Our company is fully operational and is producing component parts and assemblies around the clock. We are wherever possible prioritising orders from critical medical equipment manufactures to help them meet the challenges of supplying both in in Critical Care and now the roll out of Mass Vaccination. We have continued to supply our customers in other industries and sectors.
Within the factory we have taken steps to ensure that we are operating safely and within government guidelines for example: – compulsory handwashing, social distancing, facemask wearing, one-way systems, heightened cleaning regimes, and restricting visits / visitors.
We are proactively working with our suppliers to ensure a steady flow of raw materials and components and we thank them for their support and flexibility.
We would like to thank our staff, suppliers and customers for their support and flexibility in this Covid pandemic.
Hopefully as the mass vaccination programme is rolled out the number of active cases will reduce and we can return to some normality.
Finally, we wish you all the best of health in these testing times.
Kelvin Daniels
Managing Director
March 2021